Trick or treat? Halloween is coming! It's a matter of just a few days and we'll all be creatures of the night. And like every year, you want to be prepared and... scare your friends to death! Ok, sorry for the joke, death isn't cool - seriously: play safely! - but there's no better occasion to unleash your imagination than Halloween. And most importantly, play awesome Halloween pranks on your friends.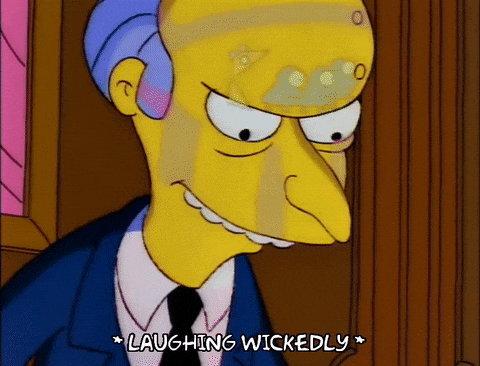 How? 
Our recipe is based on Samsung SmartThings, Samsung's unified cloud platform we covered last week, so there's also a little bit of mojo involved (which is of course nothing but IoT - although, it's worth noting, IoT is often indistinguishable from magic at first. Don't you think, Clarke?).
What prank are you setting up?
The truly awesome Halloween prank this article is about can be summarized this way: your unlucky friend walks nearby your trap - a Bluetooth speaker and a smart bulb you've previously set up - and triggers a scary sound plus a red light coming from the smart bulb. The red light is supposed to expose something scary you previously hung nearby the trap - like a monster, a fake hanged body or… whatever. That's up to you!
If you don't like this particular prank, don't you worry. Take it as a "Hello World" to step into the magical world of IoT pranks. By the end of this article, you'll be familiar with IFTTT and able to set up new traps.
A couple of premises
This guide assumes you have an Android smartphone. If you follow these instructions with the iPhone you will be able to set the smart bulb up, but not the Bluetooth speaker. There surely are other ways of playing this prank with an iPhone, but this guide doesn't cover such workarounds.
Also, do not expose the smart bulb to element! Remember that the bulb on which this guide is based is not completely water-proof. One hour under the rain will be fine, but in case of a downpour remember to move your trap!
Ingredients for truly awesome Halloween pranks
Must have
Optional
Let's get into it
Part 1 - The red light trick
First thing first, you need an IFTTT account if you don't have one. Once you have one you'll need to configure it to use it both with your Samsung SmartThings account and with your LIFX account as well. From the IFTTT app, tap on "My Applets" at the bottom of the screen, then tap on "Services". If you don't see "SmartThings" and "LIFX", you need to configure them.
Tap on "Plus", then tap "This", then search for SmartThings. If you haven't configured SmartThings already, IFTTT will ask you to do so. Otherwise, you will be taken to a list of all the triggers available for the SmartThings sensors. Tap on "Any new motion", then select your motion sensor from the list. Tap the checkmark at the top right of the screen to move forward, then tap on "That" once you are back at the main applet screen.
Easy, see? We're almost there.
Now, the LIFX bulb. Search for it in the services list, then select the "Blink lights" action. After that, place your trap - i.e. the LIFX bulb - and from the IFTTT app select it. To turn on the light you just have to tap "Yes" below that. Then, choose any number of blinks with the Custom option. When you're done go back to your "My Apples" screen. The title of the listing will be: "If any new motion detected by Motion Sensor, then Blink lights." To test it, tap on "Check now".
If you did everything right, the bulb will blink one or more times (it depends on how you set it up) if the motion detector detects a movement (example: a friend's approaching).
Part 2 - The scary sound
First of all, download Tasker and open it. Under "Profiles" tap on the floating "Plus" button on the bottom right of the screen to start a new profile. Then tap "Event" and select the UI event. Now tap on "Notification" and then select the "Owner Application": pick IFTTT from the list. Hit the back button twice at the top right of the Tasker app, then tap on the "New Task" button and give your scary sound a name.
Make it fun!
Tap the checkmark in the same dialog box to create a "New Task". Once in the "Tasks" screen, tap again on the floating action button on the bottom right and select Media from the Action Category list. In the list pick "Music Play", then choose a music file from the ones available on your Android device. Tap the back button at the top right of the screen and then back once again to complete the process. Make sure that the main switch of the task is on, otherwise your truly awesome Halloween prank will fail in a truly boring way.
Now you just have to position your Bluetooth speaker where you prefer and impress your friends when the time is ready!
P.S.: make sure the speaker is turned on and paired with the mobile phone you've set up to play the sound.
Video