SmartThings Inc is a is a technology company which was founded five years ago and has largely been involved in building an open platform for smart homes and the consumer Internet of Things (IoT). Now in its latest development, SmartThings lets you create unique lock codes for your family members and regular visitors to access your home without sacrificing security or control.
Samsung acquired SmartThings a few years ago and it has used this acquisition to penetrate the home automation, monitoring and security space. The Company has been promoting the concept of having an open platform for IoT devices. With the company's vision to have all its devices interconnected by 2020, it has been taking many steps in the whole connect devices category. And for that, the Company has made readily available connected Home IoT products under its SmartThings subsidiary brand.
SmartThings has now announced their latest development in smart home products - Smart Locks. With Smart Locks, you can remotely program and manage codes for your connected smart door locks from your phone, at any time! Smart Locks can also show you the status of all of your locks at a glance. SmartThing also lets you check the recent activity of your lock–including which codes were used and when.
Note: You must use a connected lock that Works with SmartThings and uses the default device type handler.
Here are some of the features of Smart Locks, which you can install from Marketplace and access on the Dashboard.
Create and name lock codes, and assign them to a lock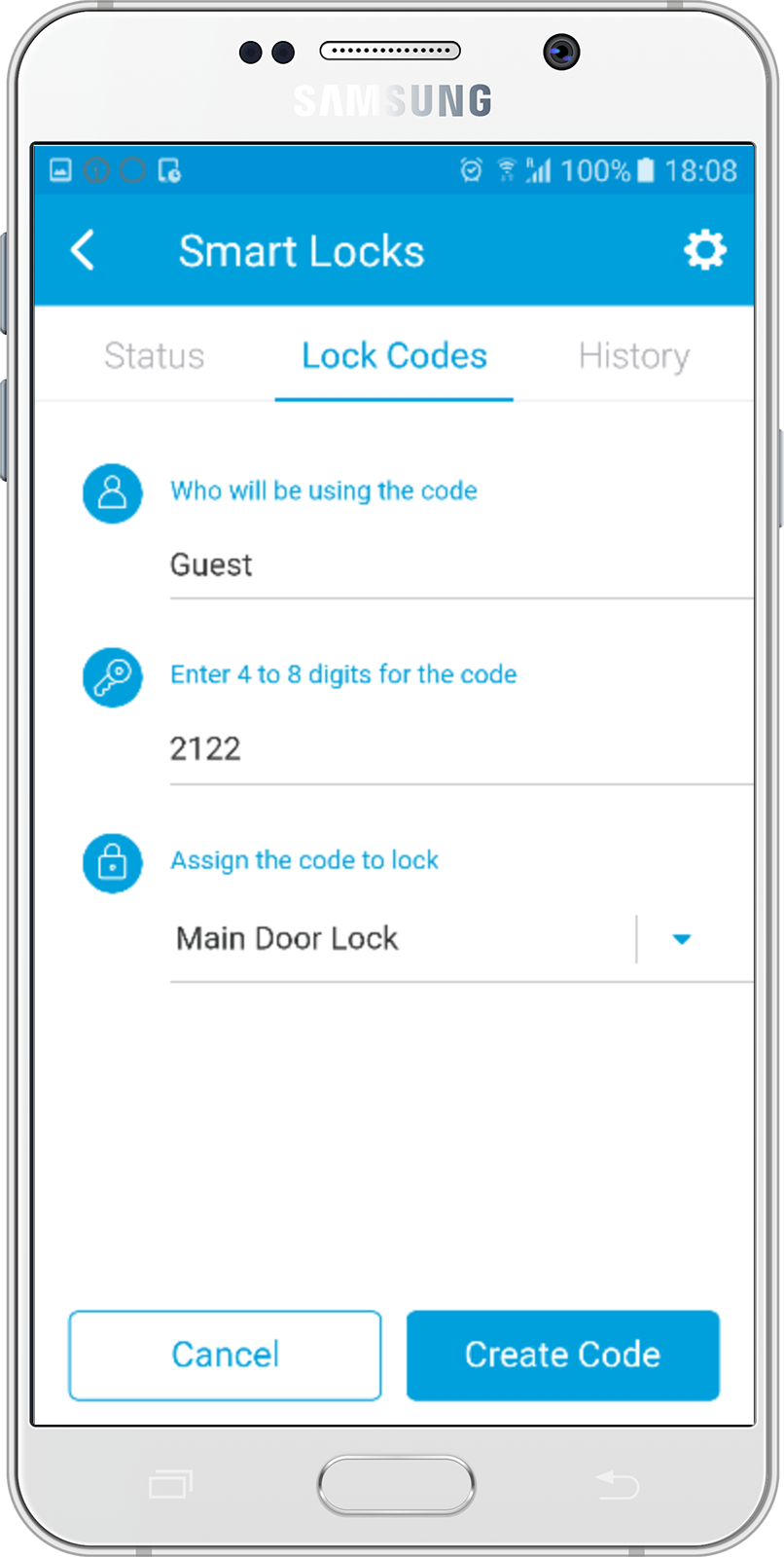 Share the lock code with a visitor via SMS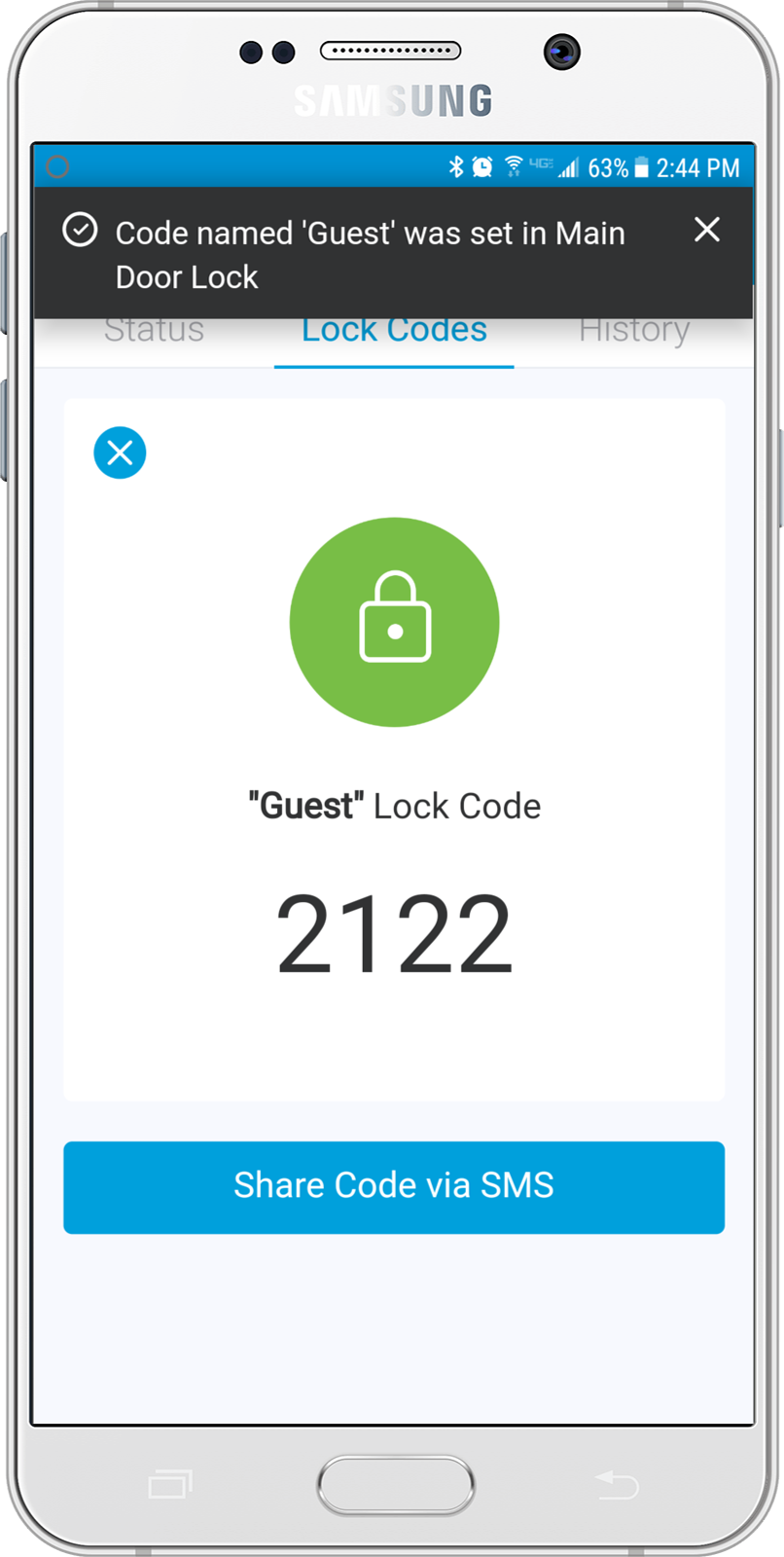 Check the status of all locks in one glance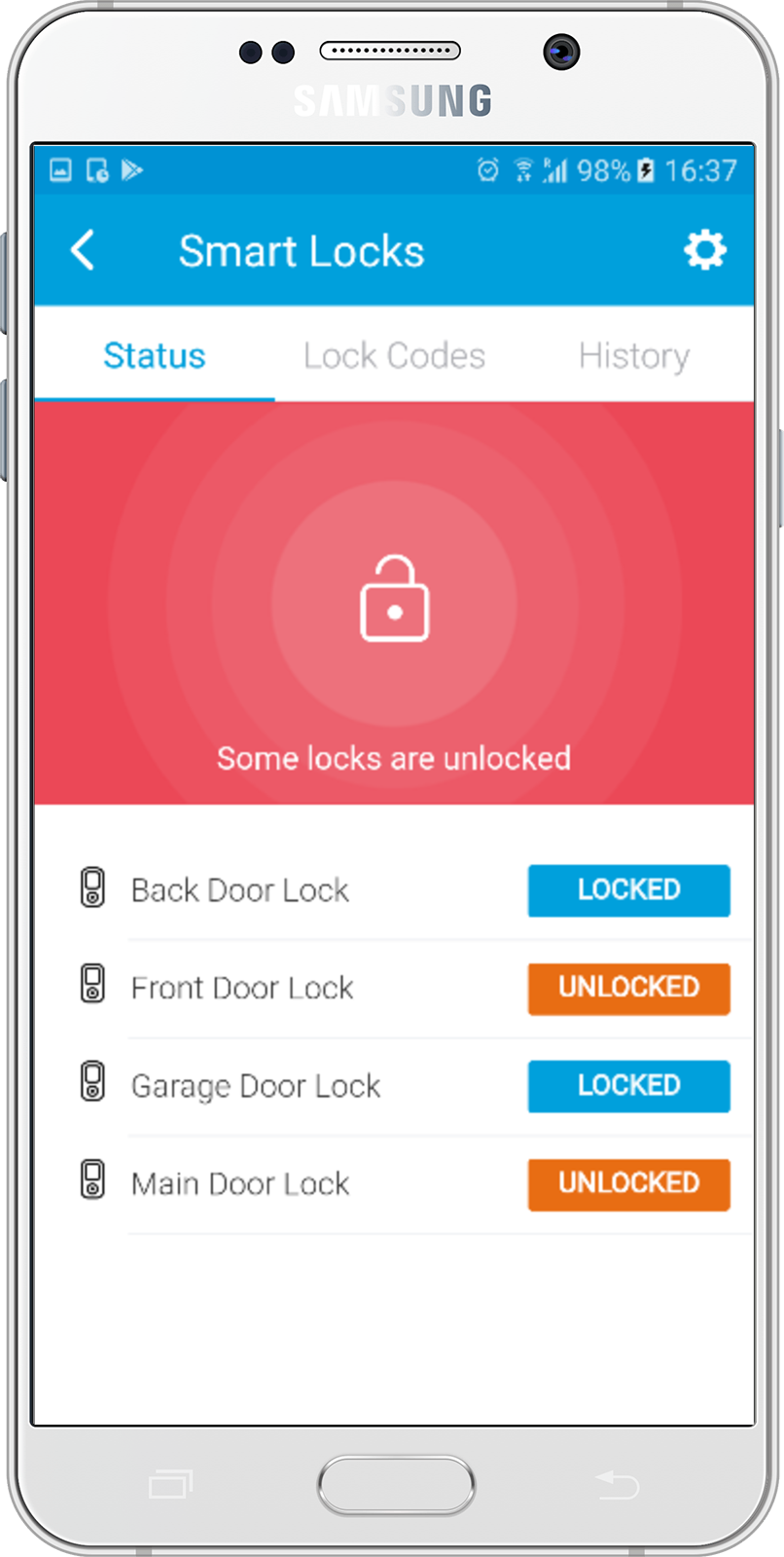 Lock all locks in one place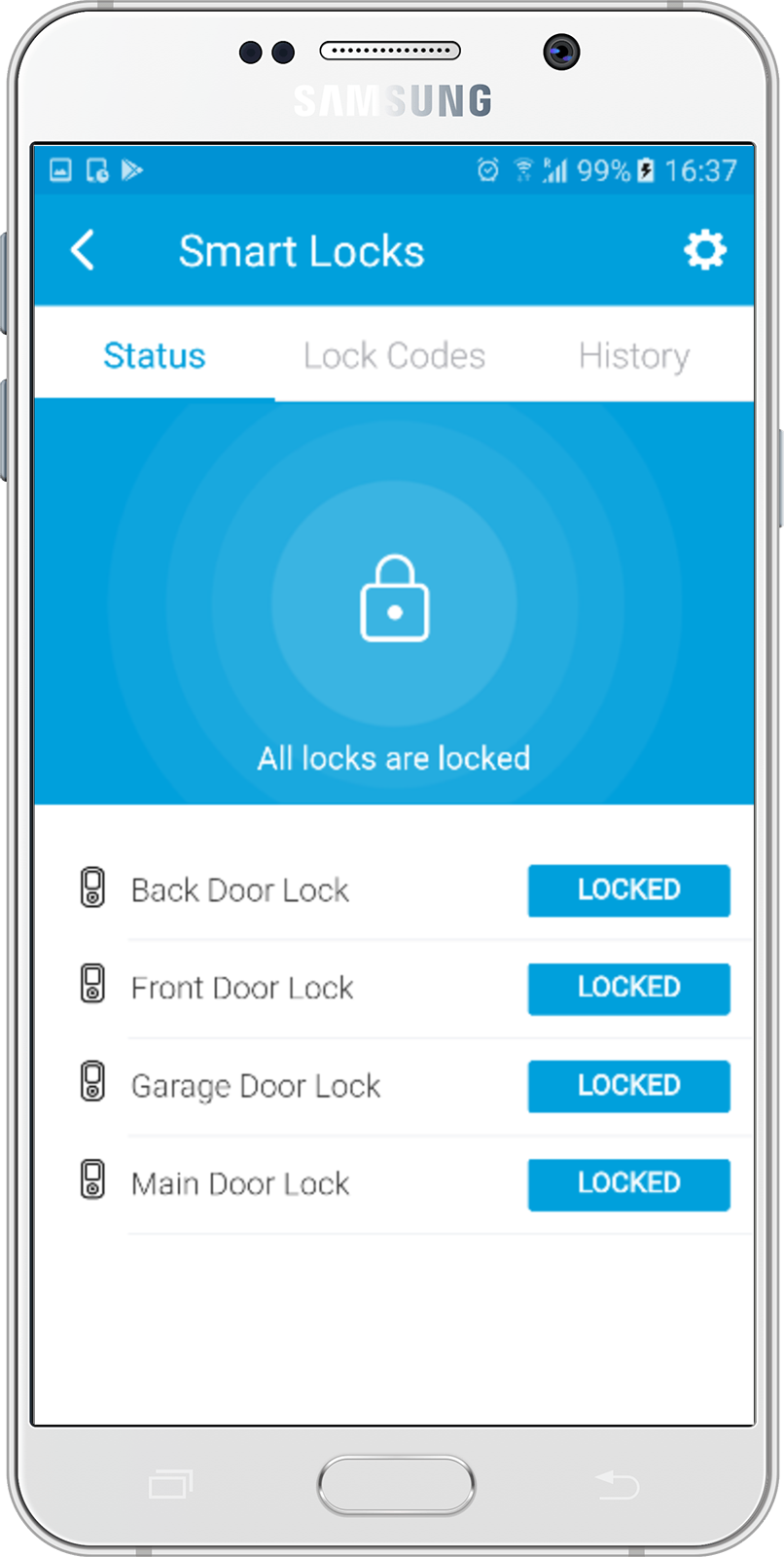 Know when a lock was unlocked manually or using a code, and when a code is added, updated, or removed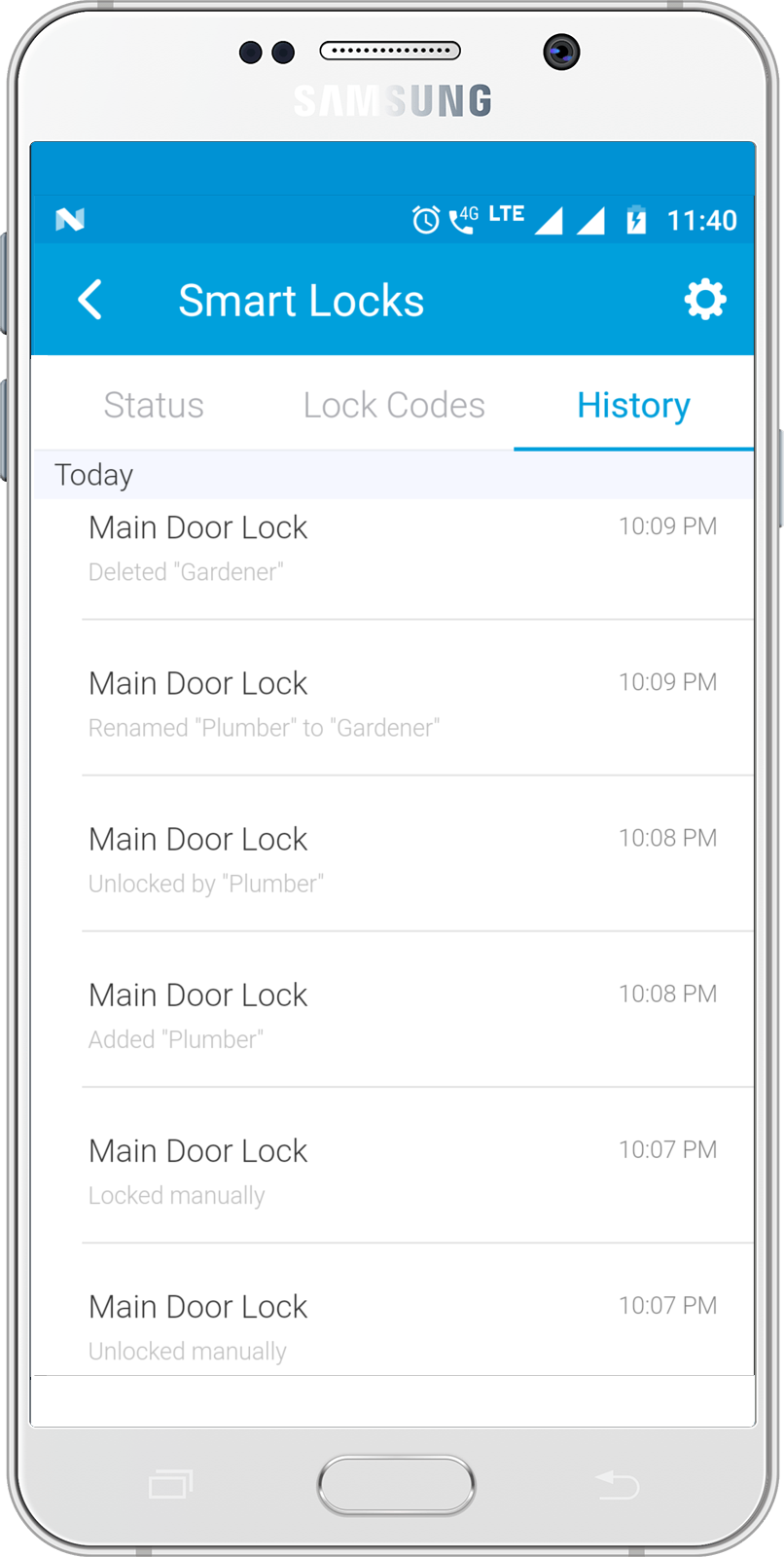 Here's a step-by-step guide to get started with Smart Locks:-
In the SmartThings app: Tap Marketplace > SmartApps > SmartThings Recommends > Smart Locks > Save
To view lock status with Smart Locks
Tap Dashboard > Smart Locks > Status
To add Lock Codes with Smart Locks
Tap Dashboard > Smart Locks > Lock Codes > Add a Lock Code > Enter who will be using the code > Assign the code to Lock and select a lock > Enter a numeric custom code 4-8 digits > Create Code
Tap Dashboard in SmartThings app > Smart Locks > Tap the gear icon > Remove > Confirm removal
Note: Uninstalling Smart Locks will not delete any configured codes from your lock.