More and more people are getting enthused with Pocket Desktop PCs like UDOO X86 and Raspberry Pi 3. Lightweight laptops, such as Google's Chromebook or Microsoft's Surface Book 2, are conquering the market. Finally, projects that promise to turn your smartphone into a PC like the Superbook and the Mirabook are booming on Kickstarter and Indiegogo. All of sudden, we're in the 80s again and everyone is experimenting, searching new answers for a question that is still unclear.
Not all experiments go right. Just last February Microsoft released Continuum, but so far hasn't win that many hearts and minds. There's nothing in Redmond's pipeline about support for Android phones - because you know, Continuum only works with Windows Phones - but someone, i.e. Jide- has already showed up to cover the market demand. To be honest, Jide entered the market way before Microsoft, pioneering the first true Android PC already in 2015. And - off the record - the best one among Android PCs.
Last but not least, MacBook Pro isn't cool anymore.
The PC market, once so boring and silent, is changing before our very eyes. The expectations with regard to our devices are changing.
Is this the dawn of a Lightweight PC Era?
What all this stuff does
What all these devices do is giving you the desktop experience on a less powerful machine (like a hacker board or a smartphone).
You connect such machine on cable to the stuff you need to use - for example a TV, a monitor, a keyboard, whatever - and you're good to go. After all, TVs and monitor are ubiquitous and almost the same goes for keyboards.
Basically you get the desktop experience with the portability of a mobile device.
Enters Samsung DeX
With Samsung DeX, the South Korean company aims at getting back to point zero - that is, back to the startup phase, where you can move fast and break things - to look at the market from a new perspective. Quoting Samsung, "Samsung DeX was literally drawn on a piece of paper after asking these simple but important questions and became what it is today, bringing a desktop-like experience to your smartphone."
Samsung DeX is… wait for it, I can't talk about Samsung DeX. I beg you to wait one short minute. You first deserve to know about the other big news of today, which is also tightly intertwined with Samsung DeX.
Linux on Galaxy
That's big, isn't it? Linux will run on your Galaxy through a dedicated app - unavailable at the moment, if you're asking, but you can sign up to the newsletter. Other good news: you will be free to pick the Linux distro you prefer. The kernel is the Android kernel in order to maintain performance.
Back to Samsung DeX
Where did we left off? Oh, right. Samsung DeX is a docker for your Samsung smartphone. Not a common cover. A special one: when your phone is on the docker you can stream Linux running on your Samsung phone on a screen connected via cable. You just need a screen and a keyboard and you got a Linux PC up and running.
And it only costs $99!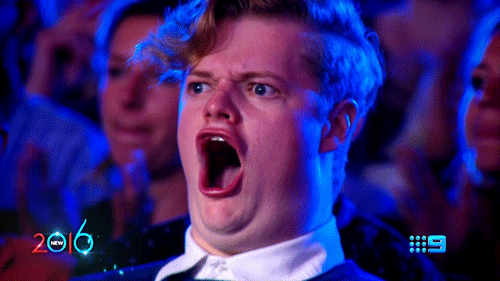 Linux on Galaxy is still in trial phase. In Samsung's idea, the device is ostensibly for developers to code on the fly. "Linux on Galaxy is our innovative solution to bring the Linux experience on PC to mobile, and then further onto a larger display with Samsung DeX. Now developers can code using their mobile on-the-go and seamlessly continue the task on a larger display with Samsung DeX."
So far the supported mobile phones are Note8, Galaxy S8 and S8+, with partnerships in the making to expand the community.
Gaming on DeX
Are you there? Because the partnerships I told you about one moment before are super hot! You'll be happy to know that among the partners there are world-class developers, in the likes of Super Evil Megacorp's Vainglory, Game Insight's Survival Arena, Eric Froemling's BombSquad and Netmarble's Lineage 2 Revolution.
In addition, Square Enix's Final Fantasy XV Pocket Edition is coming to DeX in the "coming months".
Does that mean for Christmas?
Let's wait and see.